Blood Stains Free Photoshop Brush Download.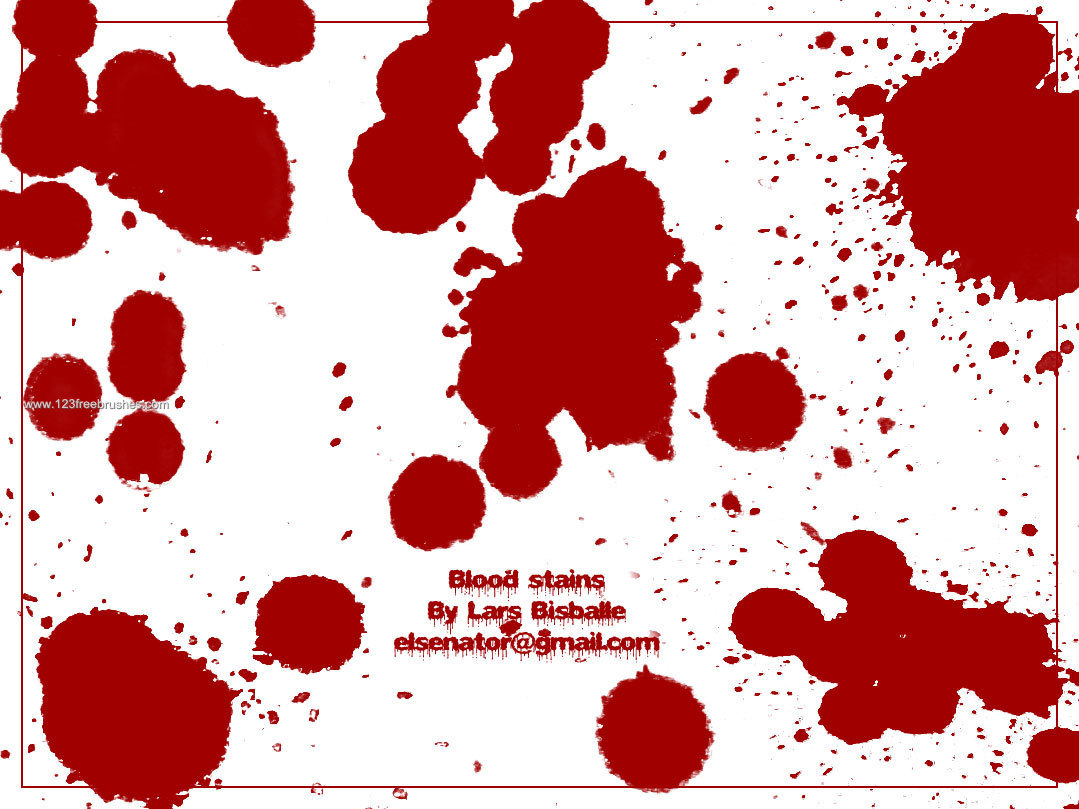 ---
Popular Brushes
Blood Stains. Free Download Adobe Photoshop Free Brushes from category Blood Splatter. Design by elsenator. Free Photoshop brush file format available ABR. Photoshop Free brush tagged as Bleed, blood, blood brushes, blood photoshop brushes, blood splash, .
Notes from Designer elsenator : I decided to make my own set of blood brushes, since i haven't been able to find any large enough to suit my needs(cd covers in 300 dpi) and also because i need to use these for commercial purposes. This is the result of about 2 hours of work with red ink, digi cam and photoshop work. The set consists of 10 brushes up to 1000 px size. Feel free to use these brushes, just remember to link to me in your description, and i would also deeply appreciate it if you would it if you download the set. Thanks! Comments are of course more than welcome!
---
Related Free Photoshop Brushes