Dry Paint Splash Free Photoshop Brush Download.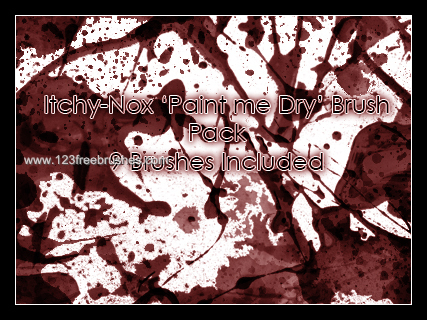 ---
Popular Brushes
Dry Paint Splash. Free Download Adobe Photoshop Free Brushes from category Grunge & Splatter. Design by Itchy-Nox. Free Photoshop brush file format available ABR. Photoshop Free brush tagged as Blots, dirty, Drips, Drop, Droplet, .
Notes from Designer Itchy-Nox : Please Note: That these are not finished, they've had minor editing so that they can be featured here. I will update them with ebtter version (eg. Get rid of square looking stoppage that craps up the pictuer) 9 brushes here (more to come) Made in photoshop CS2 And remember kids, no commercial use If you're not sure on how to insert brushes you've downloaded, follow this tutorial Advance Critique Encouraged. Let's make this a good brush set.
---
Related Free Photoshop Brushes