Fiona Apple Lyrics Free Photoshop Brush Download.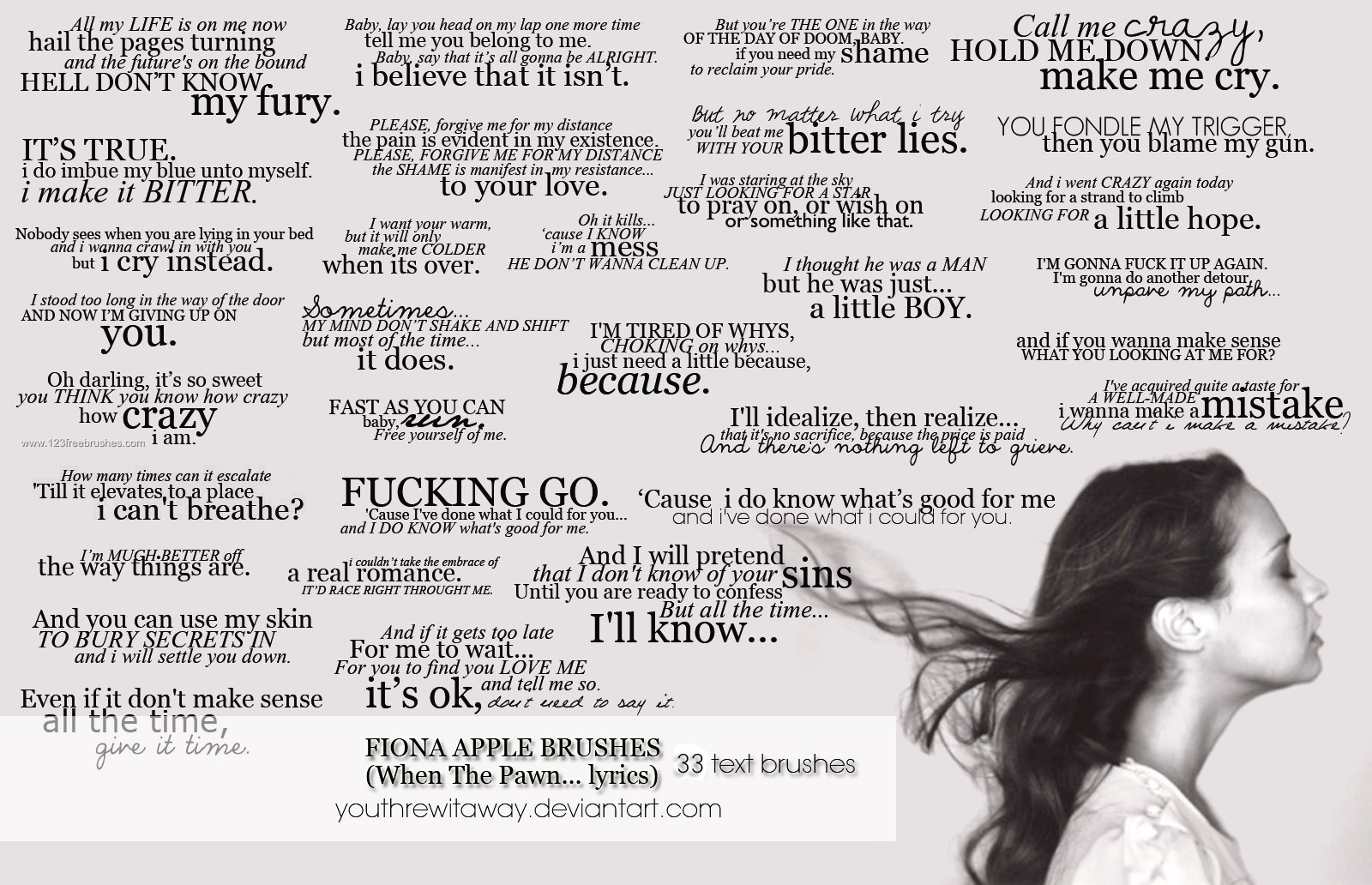 ---
Popular Brushes
Fiona Apple Lyrics. Free Download Adobe Photoshop Free Brushes from category Letters. Design by youthrewitaway. Free Photoshop brush file format available ABR. Photoshop Free brush tagged as Awesome Text Brushes, Letter Brushes Photoshop, Letter J Brushes Photoshop, Lettering, Letters, .
Notes from Designer youthrewitaway : And i went crazy again today... with Fiona's quotes. Fiona Apple Lyrics Brush Set. 33 TEXT Brushes. All lyrics are from When The Pawn... NEXT: Extraordinary Machine.
---
Related Free Photoshop Brushes