Flower Abstract Brushes Free Photoshop Brush Download.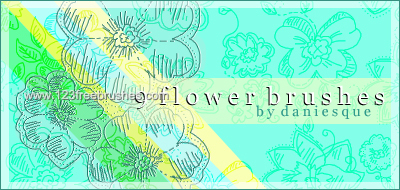 ---
Popular Brushes
Flowers. Free Download Adobe Photoshop Free Brushes from category Flowers. Design by daniesque. Free Photoshop brush file format available ABR. Photoshop Free brush tagged as blossom, decoration, Downloadable Photoshop, filigree, floral, .
Notes from Designer daniesque : Yay! Another [prettier, in my opinion] set of flower brushes for you. I just made these about an hour ago, so they're much much newer than [link] If you download, I'd appreciate a fav or a comment [or both! :]] But credit is absolutely necessary. So if you use 'em, you better link back And no redistributing or anything, either Made in Photoshop 7.0, I'm not sure what other versions can use em Thanks, and enjoy!
---
Related Free Photoshop Brushes