Ink Splatter 19 Free Photoshop Brush Download.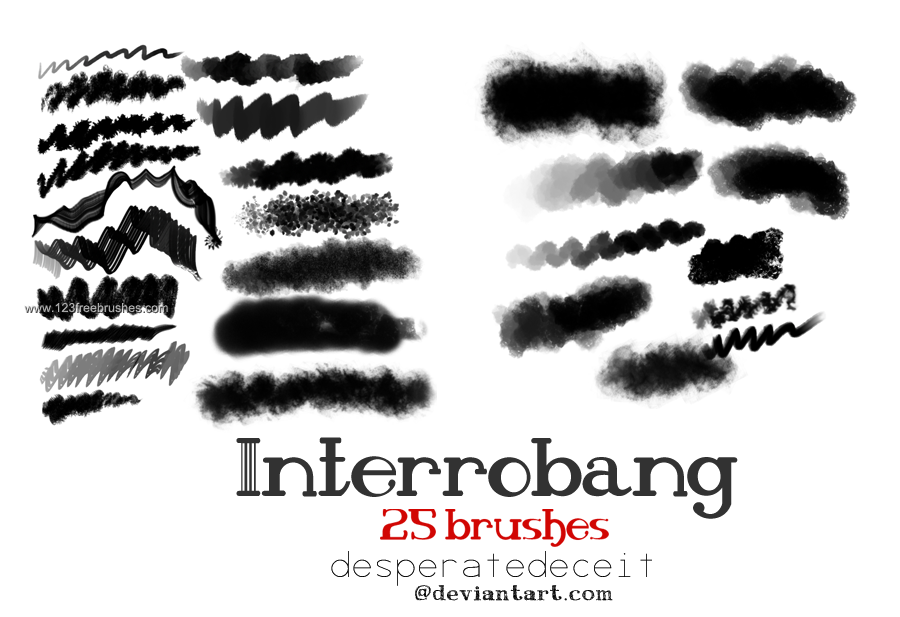 ---
Popular Brushes
Ink Splatter 19. Free Download Adobe Photoshop Free Brushes from category Grunge & Splatter. Design by desperatedeceit. Free Photoshop brush file format available ABR. Photoshop Free brush tagged as Blots, dirty, Drips, Drop, Droplet, .
Notes from Designer desperatedeceit : Some brushes use the pen tilt feature found on some graphic tablets for their fading properties. Some have dynamic color settings. Some are just gritty. Enjoy I may not say this on all of my brushsets, because that's just tedious… but I do not want anyone else redistributing my brushes. I don't care if I'll be more famous. That's not my goal in life. Never was, never ever will be.
---
Related Free Photoshop Brushes