Insects Free Photoshop Brush Download.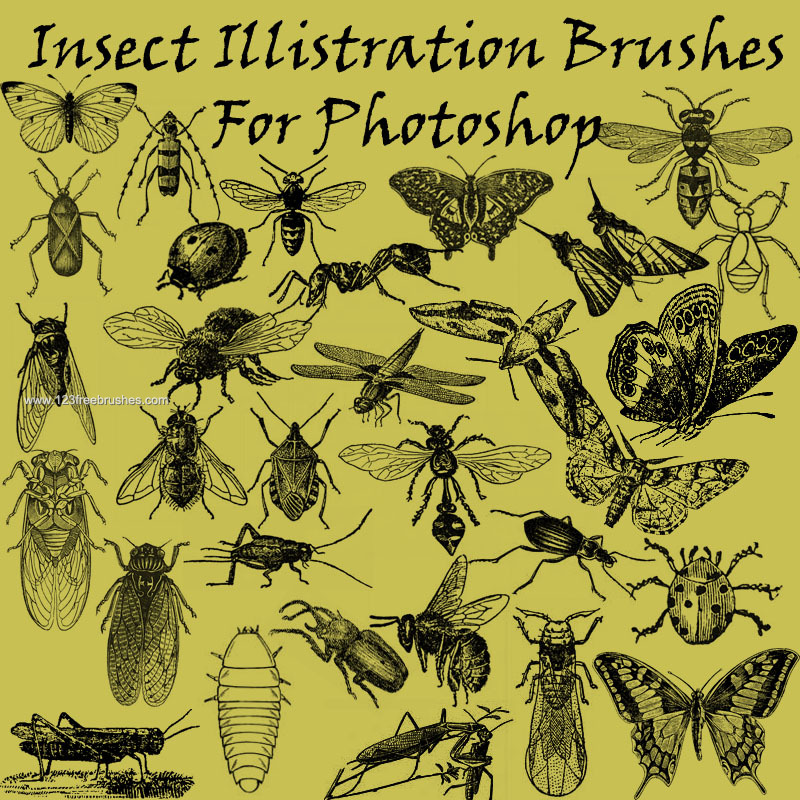 ---
Popular Brushes
Insects. Free Download Adobe Photoshop Free Brushes from category Insects. Design by BohemianResources. Free Photoshop brush file format available ABR. Photoshop Free brush tagged as Animals, ant, arachnid, bee, beetle, .
Notes from Designer BohemianResources : Set of 31 insect brushes made with Photoshop 8. Includes butterflies, flies, beetles, cicadas, bees, wasps, ladybugs, etc. These images are very old and in public domain. RULES: Credit me in your description. I want to see how you've used them! Please let me know by commenting on THIS page (NOT the main page) with a link to your deviation. That way I can favorite it as well as link to it in this description. If you want to use these outside of DA please tell me first, unless otherwise noted above. It would be nice to know where they are being used. If you download please please PLEASE favorite or comment. BOTH if you are feeling generous. Thank you so much! USED BY: in [link] in [link] at [link] Some awesome scrap-booking stuff!
---
Related Free Photoshop Brushes