Spider Silhouettes Free Photoshop Brush Download.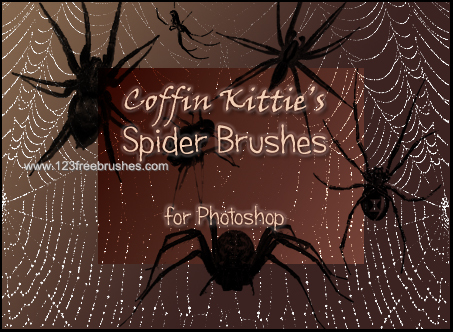 ---
Popular Brushes
Spider Silhouettes. Free Download Adobe Photoshop Free Brushes from category Insects. Design by coffinkittie. Free Photoshop brush file format available ABR. Photoshop Free brush tagged as Animals, Cats Silhouettes, clip art Insects, Cobweb, family silhouettes, .
Notes from Designer coffinkittie : I have had most of these brushes sitting on my computer for awhile, waiting for me to upload them for you guys. I am sorry it took me so long, but I lost my connection for a month.There are ten spider brushes in this set, and three web brushes.I haven't really any rules for using them, I just hope you enjoy them... I look forward to your comments.
---
Related Free Photoshop Brushes