Strange Instruments Free Photoshop Brush Download.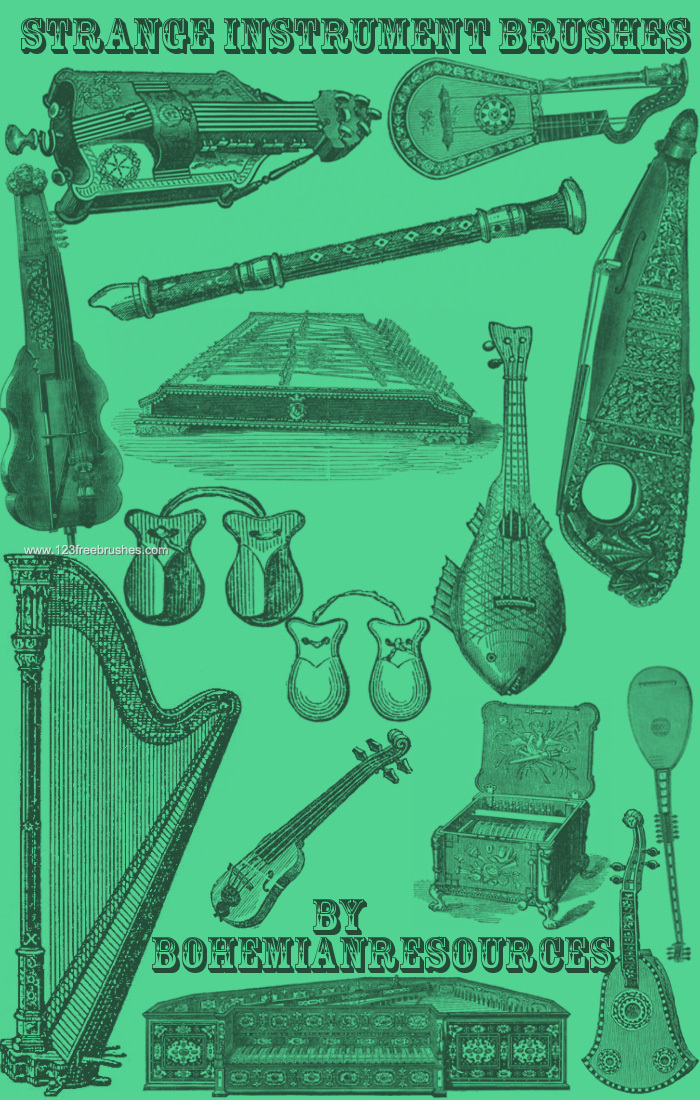 ---
Popular Brushes
Strange Instruments. Free Download Adobe Photoshop Free Brushes from category music. Design by BohemianResources. Free Photoshop brush file format available ABR. Photoshop Free brush tagged as Acoustic, Acoustic Guitar Amp, antique, Audi, Audio, .
Notes from Designer BohemianResources : Random Instrument Brushes, some more familiar than others! Included are all the instruments in the preview above. There are: Two Castanets Dulcimer Flute Guitar Lute Harp Italian Kit or Small Fiddle Italian Lute Something I can only describe as a Guitarfish (which is the name of an actual fish) Mountain Horn Quinterna Serinette Spinet Vielle or Hurdy Gurdy Viola di Bordone Violin Harp Timpani RULES: Credit me in your description. I want to see how you've used them! Please let me know by commenting on THIS page (NOT the main page) with a link to your deviation. That way I can favorite it as well as link to it in this description. If you want to use these outside of DA please tell me first, unless otherwise noted above. It would be nice to know where they are being used. If you download please please PLEASE favorite or comment. BOTH if you are feeling generous. Thank you so much!
---
Related Free Photoshop Brushes