The Old Things – Tombstone and Skulls Free Photoshop Brush Download.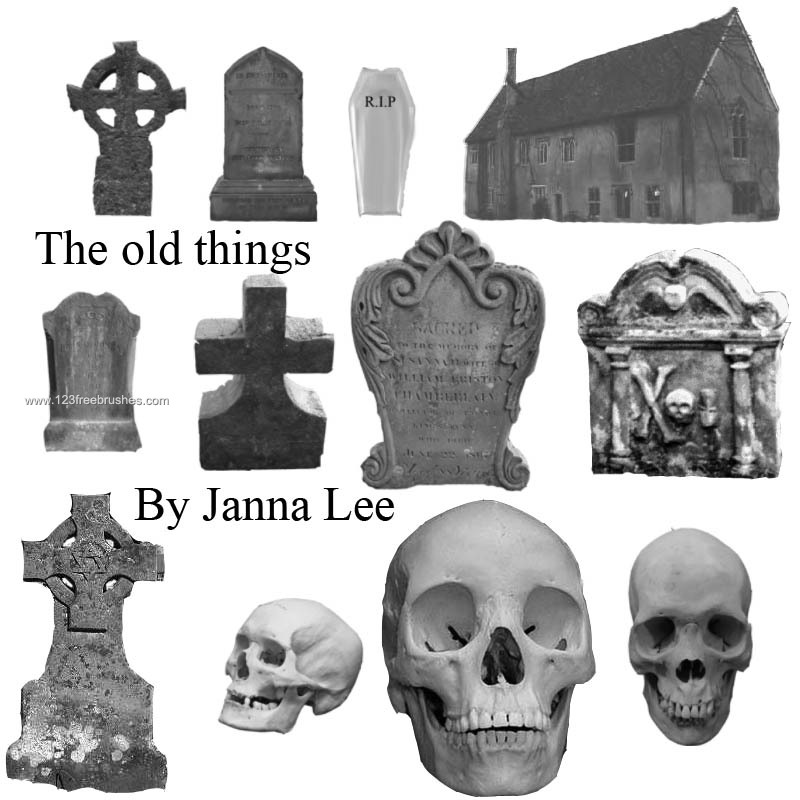 ---
Popular Brushes
The Old Things - Tombstone and Skulls. Free Download Adobe Photoshop Free Brushes from category misc. Design by Aphoticbeauty. Free Photoshop brush file format available ABR. Photoshop Free brush tagged as bone, burial, bury, catholic, Cemetery, .
Notes from Designer Aphoticbeauty : Another creepy one, for Halloween or dark art. Contains 3 skulls an old abbey and seven headstones. + 1 coffin. Have fun enjoy! BEFORE YOU USE! PLease add me to favorites :+favs: , or give credit back to this page, I don't ask you to put my name in your work just add or give link. Please do not sell work with my brushes, If you are looking to sell the work please msg me and we will discuss a price. NEED HELP DOWNLOADING? Go to my Photoshop Brush tutorial for step by step instructions! Platform: Photoshop CS and above... Please do not msg me if these do not work in Photoshop7 These were made in CS and they do not always work with 7.
---
Related Free Photoshop Brushes