Anatomy Free Photoshop Brush Download.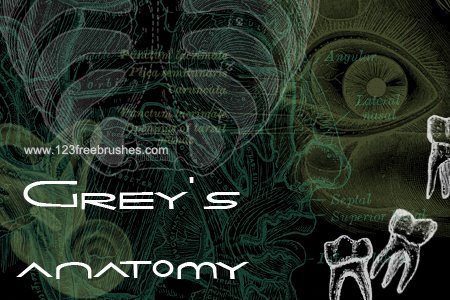 ---
Popular Brushes
Anatomy. Free Download Adobe Photoshop Free Brushes from category Anatomy Brushes. Design by Accetysalicyclic. Free Photoshop brush file format available ABR. Photoshop Free brush tagged as Anatomical, anatomy, Aorta, Artery, atrium, .
Notes from Designer Accetysalicyclic : Here are some spiffy brushes which I used in "Anatomy Practice." ([link]) I figured myeh, what the heck, you might as well get some use out of them. Try to fav if you download them, if you're too lazy to link back each time you use them. YES, try to link back to me if you use them. I won't chase you down if you don't, I know how hard it is when you have a bajillion brushes and you can't remember which is yours and which is someone else's or you KNOW it's someone else's and you can't remember their name or you remember the name but not the web adress or--- *runs out of breath* These were made in CS2. And yes, I scanned them off the book which IS public domain, if not, sorry. . . it was for artistic use, no harm was meant. And yes, I made them myself. No, I won't teach you. If you have a problem loading or REALLY want to know, note me. . . . That covers about everything.
---
Related Free Photoshop Brushes