Blood Mess Free Photoshop Brush Download.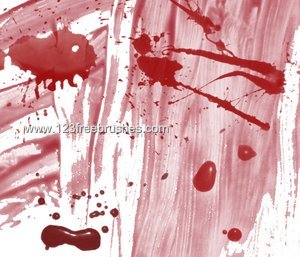 ---
Popular Brushes
Blood Mess. Free Download Adobe Photoshop Free Brushes from category Blood Splatter. Design by Bloody-Kisses-STOCK. Free Photoshop brush file format available ABR. Photoshop Free brush tagged as Bleed, blood, blood brushes, blood photoshop brushes, blood splash, .
Notes from Designer Bloody-Kisses-STOCK : Okay, do you see my username? BLOODY kisses. I blood. So, with my new found brush making knowlage, i had to make a blood brush set (or two or three...) This is the first one. More to come anyways. this set contains 20 different bloody brushes. Every thing from smears to blood droplets. deserves props for teaching me how to make brush sets. Thanks for your time. and if you use these, please give me credit in the description. alot of work goes into making brushes, so id like to see that i get creditied. Plus, if you tell people where you got them- they can use them too. community love, thats what this site is all about. Also, please send me a note with where you have used them, so i can see what youve done.
---
Related Free Photoshop Brushes