Blood Splatter 10 Free Photoshop Brush Download.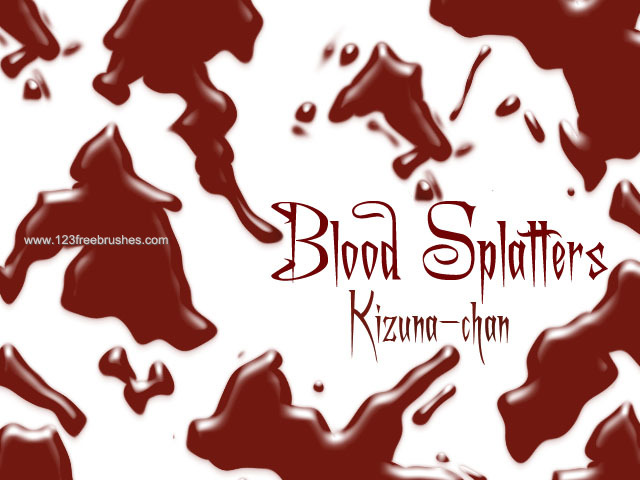 ---
Popular Brushes
Blood Splatter 10. Free Download Adobe Photoshop Free Brushes from category Blood Splatter. Design by Kizuna-chan. Free Photoshop brush file format available ABR. Photoshop Free brush tagged as Best Splatter Brushes, Black Ink Splatter, Bleed, blood, blood brushes, .
Notes from Designer Kizuna-chan : Okay so here are 5 blood splatters. These were done in Ps CS4. I was looking at a water drop tutorial and thought that I would try and do blood splatters. So after alot of tweaking and patience here is what became of it. I've noticed that some of my brushes from this account and my stock account have been put on websites WITHOUT my permission. I urge you to ASK MY PERMISSION first before you put any of my brushes on your website. Because I will REPORT you. Trust me I have before. Also if you use these please send me a note or leave a comment with the link to your deviation(s).
---
Related Free Photoshop Brushes