Clouds Free Photoshop Brush Download.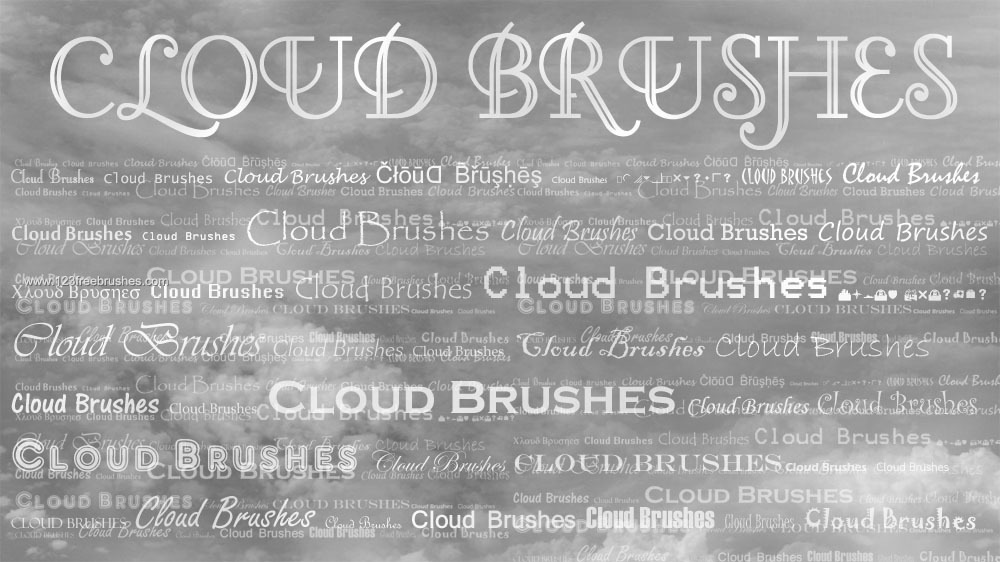 ---
Popular Brushes
Clouds. Free Download Adobe Photoshop Free Brushes from category Cloud Brushes. Design by JRock-Prophet. Free Photoshop brush file format available ABR. Photoshop Free brush tagged as air, atmosphere, blue, climate, cloud, .
Notes from Designer JRock-Prophet : Usually I do my clouds from scratch but here are some brushes I made, mostly from resources of clouds that I have. I took a lot of photos of clouds on my way back from Japan, which made for some lovely varied pictures. The brushes make background skies a cinch to do in a short time so check them out if you like. It would be awesome if you'd credit me when using them. Enjoy!
---
Related Free Photoshop Brushes