Cross Pack Free Photoshop Brush Download.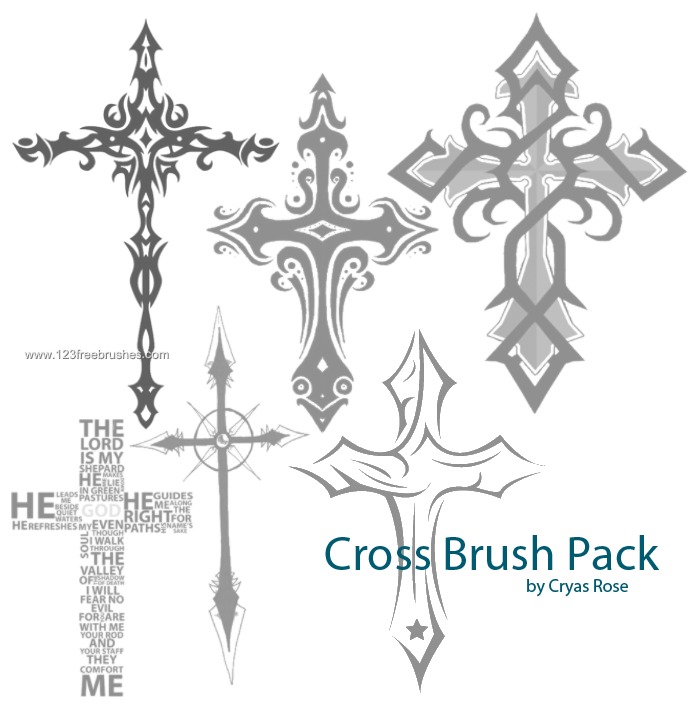 ---
Popular Brushes
Cross Pack. Free Download Adobe Photoshop Free Brushes from category religion. Design by cryas. Free Photoshop brush file format available ABR. Photoshop Free brush tagged as almighty, belief, bible, catholic, Catholicism, .
Notes from Designer cryas : Includes 6 Cross Brushes... Only in black in white brushes though :/ sorry ! They dont work in color ! All made by me... Brush images by other deviants... not claiming any designs... you can not claim any of the designs! Follow my group ~ The-Editors-Choice [link] click link or just click>>> Groups over there~!!!
---
Related Free Photoshop Brushes