Hand Drawn Elements Free Photoshop Brush Download.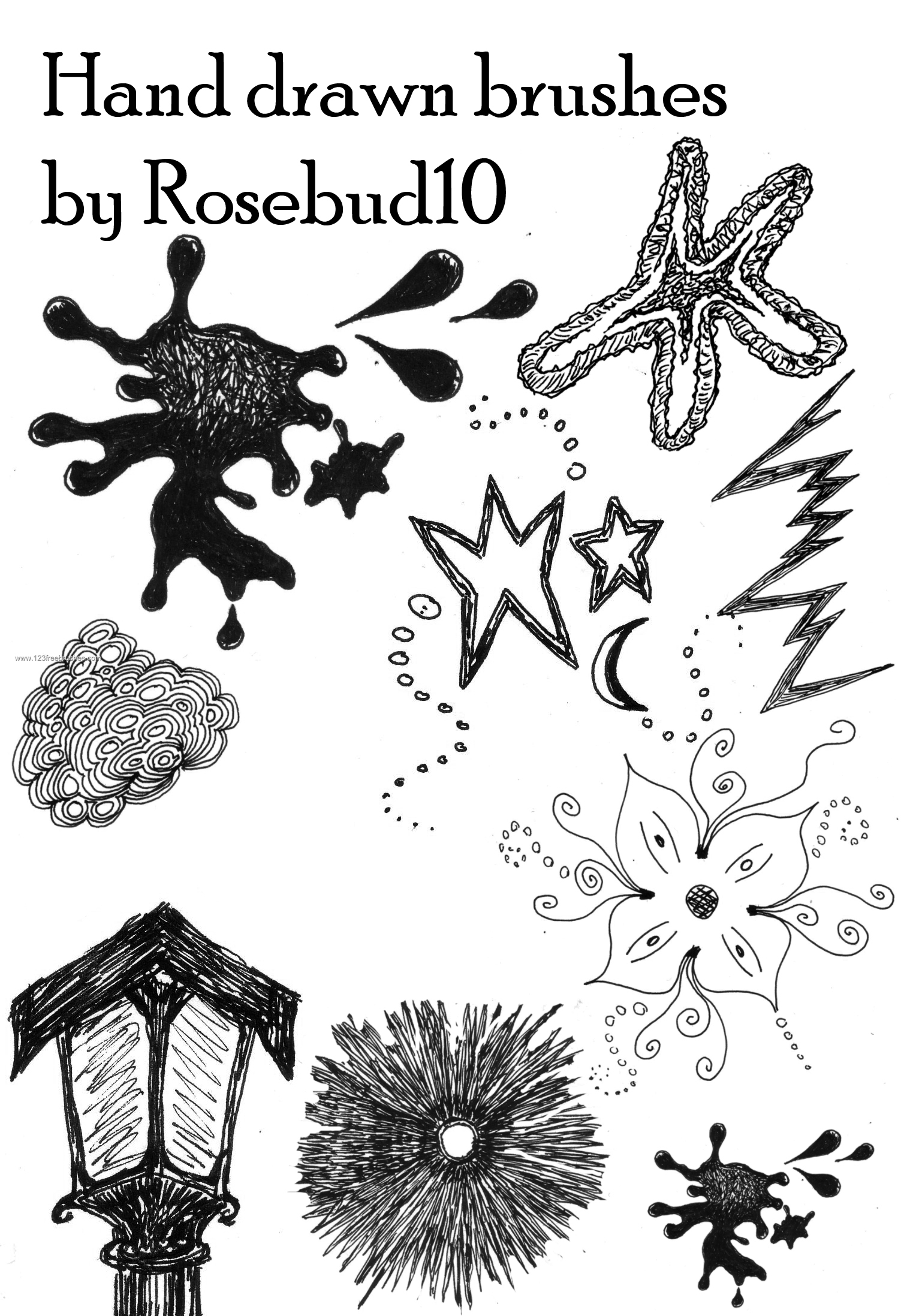 ---
Popular Brushes
Hand Drawn Elements. Free Download Adobe Photoshop Free Brushes from category Scribbles & Doodles Brushes. Design by rosebud10. Free Photoshop brush file format available ABR. Photoshop Free brush tagged as Charcoal, Doodle, Draw, drawing, Freehand, .
Notes from Designer rosebud10 : My third lot of brushes - I have hand drawn these - some are ok - I like my blob. The rest are a bit of an experiment You may use these brushes freely in your own non-commercial work (whether on DeviantArt or not) and/or DeviantArt prints ONLY IF: 1 you notify me via comment or note (with link if possible) 2 *rosebud10 is credited 3 a link back to *rosebud10 is provided. Any other use is forbidden without written permission. Favourites and/or comments are always appreciated.
---
Related Free Photoshop Brushes