Little Cloud Free Photoshop Brush Download.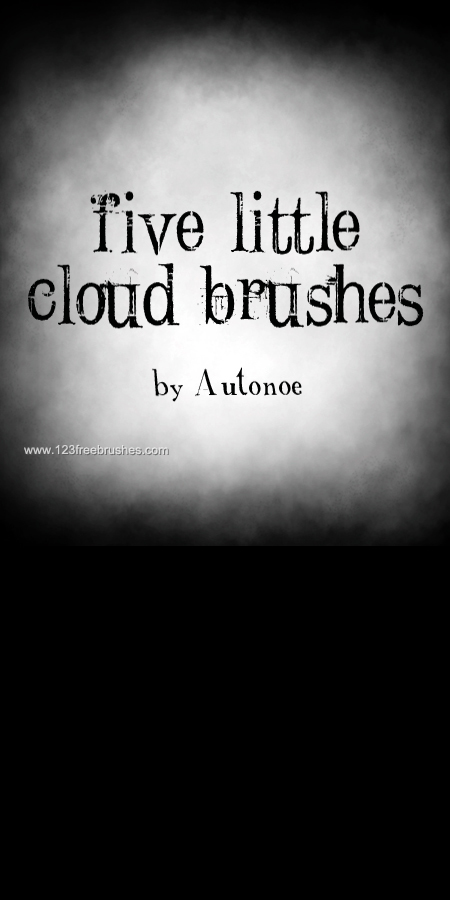 ---
Popular Brushes
Little Cloud. Free Download Adobe Photoshop Free Brushes from category Cloud Brushes. Design by Autonoe. Free Photoshop brush file format available ABR. Photoshop Free brush tagged as air, atmosphere, blue, climate, cloud, .
Notes from Designer Autonoe : I finally finished them! 5 hi-res little cloud brushes made in PSCS2. I could never find cloud/mist brushes I liked so I started making my own, all painted* from scratch by me using default PS brushes. I've used these in half the stuff in my gallery. They are very soft so they are easy to blend together. Just my way of giving a little back to the community *I am in no way an expert on digital painting **RULES** • Please credit and link back to either my front page or the brushes themselves in the description of your deviation. • Please leave a COMMENT BELOW with a link to your work when you use them. I want to see what you make • UNRESTRICTED!!! DA prints or commercial use allowed.
---
Related Free Photoshop Brushes