Snowflake Free Photoshop Brush Download.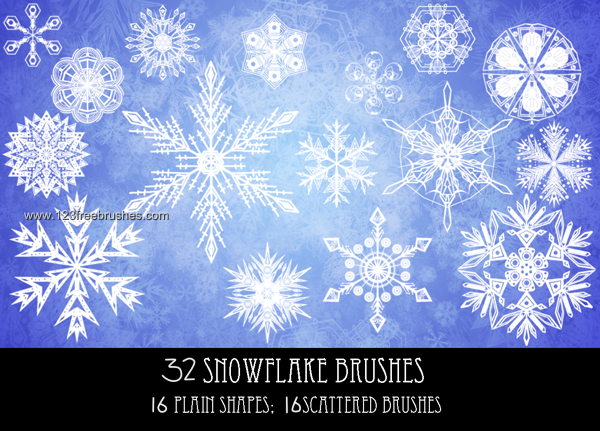 ---
Popular Brushes
Snowflake. Free Download Adobe Photoshop Free Brushes from category Christmas. Design by PurpleAmharicCoffee. Free Photoshop brush file format available ABR. Photoshop Free brush tagged as Carnival, celebration, christmas, Christmas Decoration, cold, .
Notes from Designer PurpleAmharicCoffee : My first set of snowflake brushes for Photoshop- including Cyberflake and Extermiflake. There are -16 brushes with the shapes of the snowflakes -16 brushes with opacity, roundness, rotation and size jitter on so they look like snow flurries. Flurry is such a cute word. From the snowflakes I uploaded yesterday. Let it go... You can use this with credit to me. I would like to see the finished works- if you can comment with the work these brushes have been used in, that would be lovely.
---
Related Free Photoshop Brushes