Blood Stain Free Photoshop Brush Download.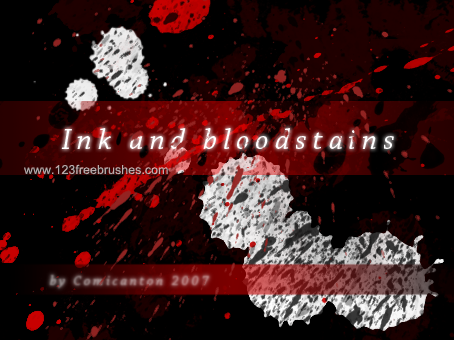 ---
Popular Brushes
Blood Stain. Free Download Adobe Photoshop Free Brushes from category Blood Splatter. Design by comicanton. Free Photoshop brush file format available ABR. Photoshop Free brush tagged as Bleed, blood, blood brushes, blood photoshop brushes, blood splash, .
Notes from Designer comicanton : Here's a set of 11 stain brushes for Photoshop. They can be used to mimic either blood (because it's actually made from REAL BLOOD! Completely true) or paint, some of them are also a little bit grungy and cool as well. Hope you all like it! Don't take credits from others work, and don't drink and drive.
---
Related Free Photoshop Brushes