Grunge Texture Free Photoshop Brush Download.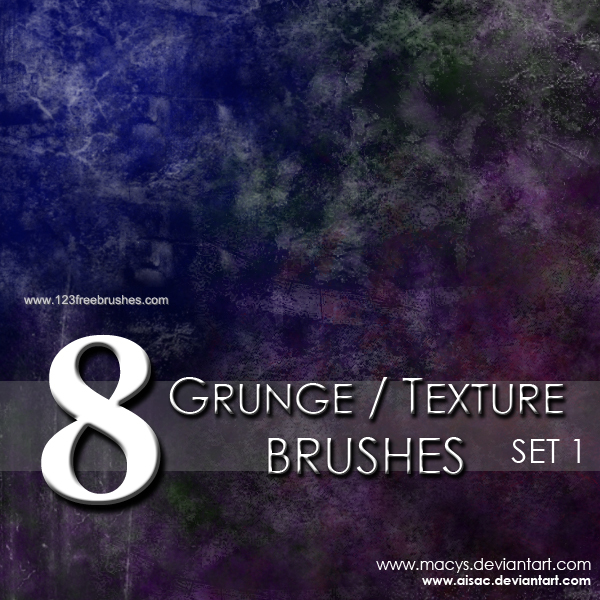 ---
Popular Brushes
Grunge Texture. Free Download Adobe Photoshop Free Brushes from category Grunge & Splatter. Design by AiSac. Free Photoshop brush file format available ABR. Photoshop Free brush tagged as destroy, dirty, edge, grunge, grungy, .
Notes from Designer AiSac : Photoshop Brushes by Macy Saefong Download to use brushes The same rules apply for Photoshop brush usages as with stock usages. The rules are located in the Journal: [link] **Compatible with Adobe Photoshop CS3 only** Note: I will be creating brushes in the future that will be compatible with Adobe Photoshop versions 7.0 and above, so keep a look out for those. Suggestions are always welcomed. EDIT: Grunge and Texture Brushes Set 2 now available for 7.0 and above: [link] Favs/Comments Appreciated. ----- To use brushes, download and save into computer, in whichever location you choose. Afterward, open the brushes by opening up Photoshop. Click the brush icon in the toolbar or press 'b' for the brush shortcut. Navigate up toward the brush selection menu and click on the circled arrow at the side to open a drop down menu. Select the 'Load Brushes' option and a dialog box will appear and you will be able to locate your brush and open it. The brushes you just opened should appear at the end of your previous brush set.
---
Related Free Photoshop Brushes