Splatter and Stroke Set Free Photoshop Brush Download.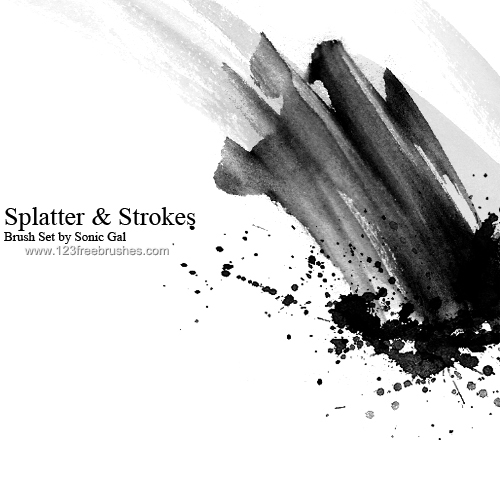 ---
Popular Brushes
Splatter and Stroke Set. Free Download Adobe Photoshop Free Brushes from category Grunge & Splatter. Design by Sonic-Gal007. Free Photoshop brush file format available ABR. Photoshop Free brush tagged as brush stroke, Brush Stroke Cross, Brush Stroke Photoshop, Brush Stroke Photoshop Brushes, Brush Stroke Texture, .
Notes from Designer Sonic-Gal007 : Brush set made up of splatters and strokes. 29 brushes in total. Made entirely by myself; used watercolor paints and scanned them to my computer. Resource Rules __________________ 1.) You may use my resources for your personal and commercial works. This includes T-shirt designs, prints, etc. 2.) All my resources are under the Creative Commons (CC) license, thus you may share, copy, distribute, and transmit my work. 3.) Credit would be appreciated, however it is not required. __________________ Enjoy!
---
Related Free Photoshop Brushes